Daniel Ricciardo is one of the funniest personalities on the F1 grid today. Although the Australian isn't having the finest of seasons so far, it seems McLaren are embracing his personality.
ADVERTISEMENT
Article continues below this ad
Ahead of the British Grand Prix, the Woking-based outfit gave a sneak peek of an upcoming video. In the video, Ricciardo battles his teammate Lando Norris and Zak Brown in a race.
McLaren CEO Zak Brown takes a quick swipe at Daniel Ricciardo
ADVERTISEMENT
Article continues below this ad
In recent times, McLaren created some of the most creative content on social media. During the days of Carlos Sainz and Lando Norris, the Woking-based outfit embraced their chemistry to carry out memorable challenges.
While they continue to make content with Norris and Ricciardo, their next video involves a race. In the video, Ricciardo, Norris and Brown take to Silverstone with each of them driving McLaren's hyper-car, the P1.
During the race, Ricciardo spun due to the wet weather conditions, which drew hilarious reactions from both Brown and Norris. While Norris said, "He's run out of talent!," Brown took it a step further and mocked his previous race wins. "Seven-time Grand Prix spinner!" quipped the McLaren CEO.
While the full video of this activity is yet to be released, this sneak peek is sure to get McLaren fans excited.
DIVE DEEPER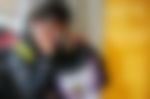 Can Ricciardo catch up to Norris at the British Grand Prix?
With just 40 points in the first nine races, Ricciardo doesn't look settled in at McLaren as yet. However, the Australian scored decent points in the triple header which could be the confidence boost he needs.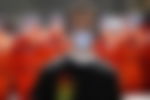 Despite having less experience than Ricciardo, Norris is outperforming Ricciardo so far. With the Briton returning to his home Grand Prix, he looks most likely to continue his scoring streak in 2021. In addition, Norris looks more at home with the machinery than Ricciardo which could help him take McLaren to great heights.
ADVERTISEMENT
Article continues below this ad
With Silverstone hosting the first sprint qualifying in F1, only time will tell if the Honey Badger can take advantage of the new format this weekend.
WATCH STORY: When F1 Drivers Had a Blast on Top Gear Featuring Hamilton, Vettel & Ricciardo
ADVERTISEMENT
Article continues below this ad