A few years ago, I was lucky enough to attend the launch of the HSV GTSR W1 at Phillip Island.
This was the pinnacle of the Australian automotive industry – the fastest, most capable production car ever built in the land down under. It was a moment for triumph and celebration for HSV, or at least it should have been.
Sitting behind the wheel of one of the W1 prototypes, waiting for my turn to hit the track, one of HSV's lead engineers leaned in through the window with a look of both pride and pain on his face.
Read more about collectable cars
"This is what they were built for," he said, referring to high-speed track laps. Then he sighed and added: "But they're just going to end up in garages."
He was right, of course, people would buy the W1 because of its historical significance as much for its added performance. Sure enough, now only a few years later, these final HSVs are changing hands for vast sums of money.
When new, HSV charged $169,990 (plus on-road costs) for the W1, and now they are selling for more than triple that. A look at the classifieds this week showed five W1 for sale. The cheapest was advertised at $495,000 and the most expensive for $630,000. 
Not a bad return on investment in just four years.
Except, these aren't investments, they're cars. Cars that were designed to be driven, enjoyed and, heck, even thrashed.
HSV didn't go to all the trouble of securing a limited supply of Chevrolet's awesome 'LS9' supercharged 6.2-litre V8 just to make the W1 look good in your garage. Neither did the engineers add V8 Supercar-derived dampers and ditch long-time tyre suppliers Bridgestone and Continental in favour of Pirelli because it thought that would help increase the price in 2021.
No, HSV did all this so that the W1 was the best-driving car it ever built. It deserves to be driven, not hidden away. 
That $630k W1 has driven a total of 27km in the past four years. That must make the engineers at HSV weep at the thought of all their effort going to waste. Corvette-derived engine, racing shocks and stickier tyres just to standstill.
The truly galling bit is HSV didn't even have to build the W1. The company already made the send-off GTSR, which had a unique body kit but the same powertrain as the existing GTS – which would have been much cheaper and easier to produce than the W1.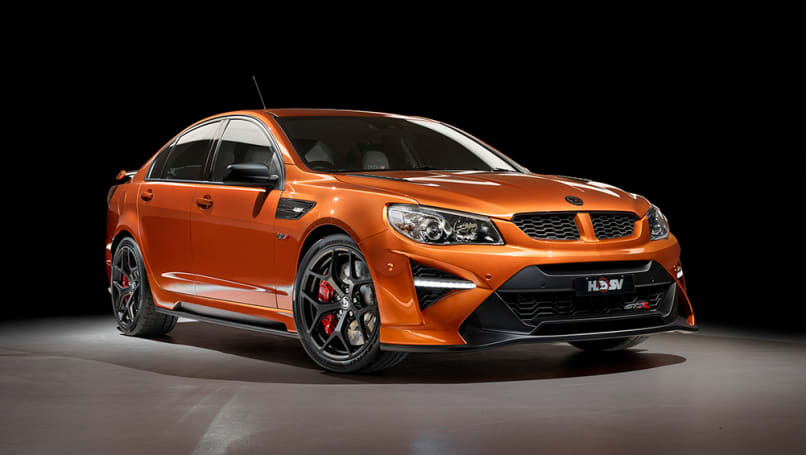 Those cars are now fetching double original price anyway (so any of the final HSVs was undoubtedly a shrewd financial purchase), but it further heightens the frustration that the blood, sweat and tears HSV poured into the W1 are being wasted by so many owners.
It's not just limited to HSV, obviously. Collecting cars has been a pastime for the wealthy almost since the invention of the car. These days, though, it has been turned into an art form by some – both collectors and car companies.
Many brands use special editions and custom creations to lure in wealthy buyers looking to fill their warehouse with future sales pieces. Lamborghini is perhaps the master of this business model, often building cars in runs of less than 10 in order to ensure they become instant collectables but knowing full well they won't see tarmac underneath their tyres.
Perhaps the best example of modern collectables is the McLaren F1 which recently sold at the Pebble Beach auctions for US$20.46m ($27.8m). This car was created by legendary Formula One designer Gordon Murray to be the ultimate driver's car – light, powerful and with a central driving position. He didn't design it to sit in a collection for decades, which is what this $27m car did. In 26 years, it has covered 391km, that's an average of just 15km per year.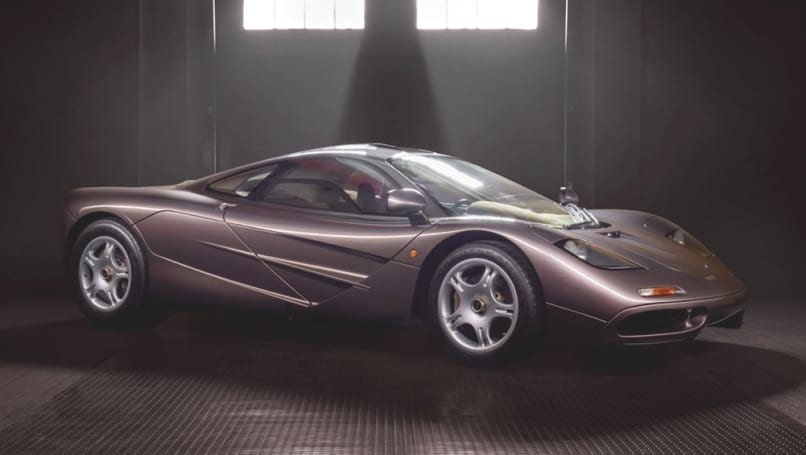 Some may think that's an amazing long-term investment, giving it sold for approximately $1m new. I think it's a waste. It's like locking a bird in a cage and never allowing it to spread its wings and fly.
The irony is, because cars like the McLaren F1 and HSV GTSR W1 are so special, they will accumulate in value anyway. Mr Bean star Rowan Atkinson famously crashed his McLaren not once but twice, and still managed to sell it for US$12.2m six years ago. That's a win-win; he not only turned a handsome profit from his investment, but he was clearly driving the McLaren with some gusto, like it should be driven.
I was fortunate enough to take part on the Porsche Tour section of Targa Tasmania earlier this year, and it was good for the soul to see some very collectable Porsches (911 GT3 Touring, 911 GT2 RS, 911 GT3 RS, etc) caked in road grime from five days on the road. 
While cars have become investments like art, most people don't buy art and then hide it in the basement, away from where anyone can see it. That would defeat the purpose of creating the art in the first place.
It's the same with cars, hiding them away defeats the purpose of creating them. Cars are meant to be driven, they are designed to get dirty, scratched and tally up kilometres on the odometer. Hiding them in your garage because you think they'll be worth something in a few years, or even decades, is to waste the best years of a car's life.
Sure, your car may accumulate more value tucked up safely in the garage, but you should be accumulating miles and memories in your car.