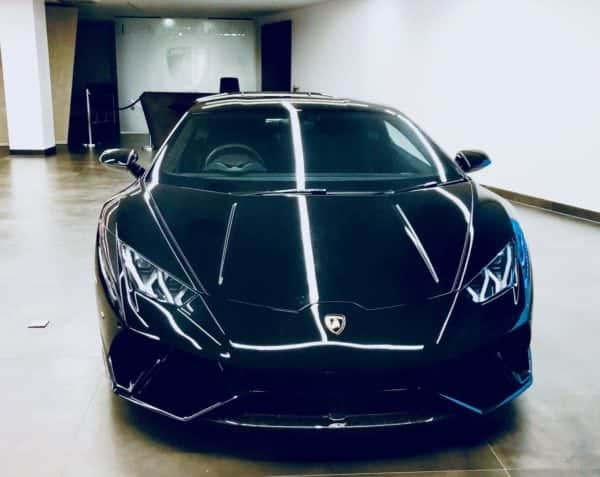 Zipmex, a Singapore-based digital asset exchange that operates in multiple countries, says it has processed Asia's first purchase of a Lamborghini using cryptocurrency.
According to a release, Jo Chirawat used Zipmex's mobile app to put a downpayment in Bitcoin on a 2021 Huracán EVO RWD at Renazzo Motor Co. Ltd. in Bangkok, Thailand. The balance is expected to be paid in Bitcoin as well.
In early 2021, it was reported that Zipmex had raised $6 million in funding led by Jump Capital. Previously, Zipmex raised $4.9 million in two separate rounds in 2019.
Zipmex currently operates in Singapore, Thailand, Indonesia, and Australia. The company states that it focuses on consumer, retail and institutional investors seeking to trade digital assets securely. Zipmex claims over 200,000 users, with over US$1 billion traded to date.
The purchase of the Lambo was said to be facilitated by Zipmex's ZipSpend crypto-payment network. Renazzo Motor currently accepts payment in bitcoin (BTC), USD tether (USDT), and Zipmex token (ZMT) – the platform's native token. The rate is frozen at the time of purchase in order to mitigate the potential of volatility.
Zipmex CEO Marcus Lim said the purchase is a huge milestone for his company:
"The Lamborghini brand has had special meaning in our industry and we are excited to be able to provide our users with the opportunity to do more with their cryptocurrencies."
Zipmex received a license to operate in Thailand earlier this year.
Zipmex offers a variety of financial services, including digital payments, exchange, and interest-bearing accounts. In Thailand, Zipmex reports 10x growth in transaction volume and AUM since its summer 2020 launch – without providing hard numbers.
"We are actively welcoming all partners interested in accepting crypto payments," said Lim. "As our team grows, we plan to scale up our merchant integration across the region, with Singapore as the focal point."
Additionally, Zipmex is planning to launch an NFT platform or ZipNFT – catering to the hot non-fungible token sector.