2022 is arguably the most important season in the history of Formula1. It's set to bring the biggest regulation changes in recent history. The regulations are more drastic than the 2021 season. The budget cap is lower than this seasons'; it significantly reduces the downforce from the current generation of cars.
ADVERTISEMENT
Article continues below this ad
James Key of McLaren believes that even though the regulations would cut down the downforce from the cars, teams would be successful in exposing the loopholes. The F1 engineers are highly skilled and could work through the rules.
"F1 teams will find new ways and ideas to generate performance" – James Key
ADVERTISEMENT
Article continues below this ad
Sam Hall of GPfans mentions that James Key is confident that teams will regain the downforce from the regulation loopholes. According to McLaren technical director, "There has always been a very strong awareness that as soon as Formula 1 teams get going on these regs, new things will be discovered because that is obviously our job and that is the nature of how this works.
"As soon as F1 teams get hold of it, you're going to find new ways and ideas to generate performance which isn't quite always in line with what they had hoped for.
"But I think there are going to be a lot of clarifications – and there already are. I'm sure in year two they will be tweaked a bit to try and get back to the original intent if it has drifted a bit," said Key.
DIVE DEEPER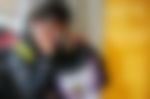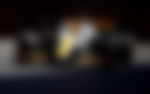 What are the biggest changes in 2022?
F1 is planning to bring massive aerodynamic changes that will affect the downforce of the cars which have been blamed for "dirty air" in the Turbo-Hybrid generation of cars. The "dirty air" is not idle for close-quarter racing and is also detrimental for graining in the tires.
ADVERTISEMENT
Article continues below this ad
The downforce generated by the lead car creates a wake of dirty air for the chasing car. Another massive change in the regulations is the introduction of 18-inch tires. The new tires will not be as hard as the current Pirelli tires.
James Key will lead the charge for McLaren to build a championship challenging car. Some teams such as Haas, Ferrari, and Williams have already shifted their attention and resources towards next season.
Since this season is already underway, the teams have to be really careful that they do not lose their developments and targets for the ongoing season.
ADVERTISEMENT
Article continues below this ad
The regulations promise to bunch up the field. With all these changes, Formula1 has geared itself for one of the greatest seasons of all time.