There is no denying that Lewis Hamilton has enjoyed an ecstatic journey so far in Formula 1, consistently piloting cars that possess enough pace to fight for the title. It was McLaren then and the ever-dominant Mercedes AMG now.
ADVERTISEMENT
Article continues below this ad
The cars weren't just fast, but also the fastest amongst the vast grid, giving the Briton a healthy advantage over his potential rivals. Over the past three years, neither Ferrari nor Red Bull have been able to build a fast enough car to leap past the defending champions.
However, what's different this season is that Hamilton is no longer the fastest driver, with Red Bull's Max Verstappen rising up as the favorite for the title.
ADVERTISEMENT
Article continues below this ad
Hence, considering the seven-time world champion has been enjoying the pace of such dominant cars until now, David Coulthard reckoned that Hamilton can no longer complain to his team about not possessing a faster car.
What did Coulthard say?
Speaking to Daily Mail, the former F1 driver opened up about why Hamilton may not be able to complain about his car to the team.
"I think Lewis has been well served during his career to have, more often than not, great cars. So I don't think at any point can he go 'life isn't fair, why isn't my car the fastest'. He has had a lot of that," he said. "I think he would never complain about that."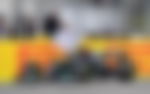 While Hamilton managed to fend off Verstappen's threat in Bahrain over the season-opening weekend, he failed to replicate it during the race in Imola. The Briton lost his lead to Verstappen going into the first turn, and that was it.
Verstappen never showed a glimpse of weakness, as he enjoyed an error-less race to see the checkered flag in P1.
Lewis Hamilton relishes the challenge: Coulthard
The 13-time Grand Prix winner felt that Hamilton will be itching to face the threat from Verstappen. Furthermore, he claimed that a title win against the Dutchman could cement Hamilton's legacy forever.
"I think that he genuinely relishes the challenge. He generally finds another gear when he's really pushed. That's great for his legacy. That's great for his motivation and that's great for Formula One fans," he said.
ADVERTISEMENT
Article continues below this ad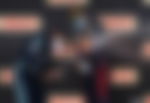 Only two races have gone by, and neither of them failed to disappoint. Although weather played a role in Imola, there is also the aspect of championship rivalry cooking up at the top. And this further added spice to the thrilling race in Italy.
Now just one point separates the two title contenders, with 21 more races to go. How far is this battle going to last? Can Verstappen finally end Hamilton's title spree? Only time will tell.
ADVERTISEMENT
Article continues below this ad
DIVE DEEPER