Daniel Ricciardo carries the hopes of a nation with him as the Formula 1 season begins this weekend in Bahrain – we all want to see him drinking champagne from his race boots on the podium again.
The 31-year-old hasn't won a grand prix since Monaco in 2018, and after two lean years trying to turn Renault into a winner, he's made another move, this time to McLaren.
On paper, that may seem a strange step, jumping from a factory-backed program to a private team that has to pay for its engines, but McLaren is a team on the rise, looking to return to its glory days winning both races and championships, which is Ricciardo's goal too.
The early signs are positive for both sides. McLaren is coming off its best season in years, finishing third in the constructors' championship, and has switched from the least competitive engine (Renault) to the most (Mercedes-AMG). Ricciardo appears to have adapted well to his new surroundings, setting competitive times in pre-season testing.
So, what are his chances of actually winning a race? It's possible, rather than probable. F1 is a game of subtle evolution to close gaps, so McLaren is unlikely to have leaped ahead of both Mercedes-AMG and Red Bull Racing.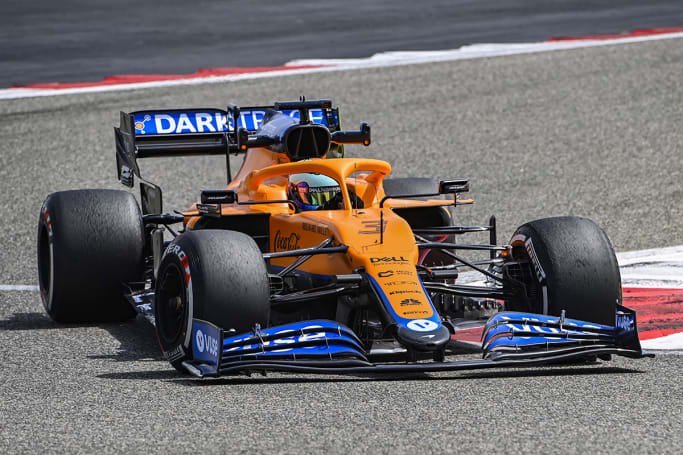 However, as we have seen in previous years, Ricciardo is one of the best racers on the grid, repeatedly pulling off seemingly impossible overtaking manoeuvres as he outperforms his car.
If Mercedes and Red Bull have a bad day, Ricciardo will be in the prime position to pounce, or he could continue his red-hot form at Monaco where experience and skill can overcome the machine. 
Don't be surprised to see Riccardo's big smile on the podium in 2021.
Reigning champion or Young Bull
The title fight is shaping up as a possible classic, with reigning champion Lewis Hamilton looking to add a record eighth drivers' title, although Red Bull's young superstar, Max Verstappen, 'won pre-season testing and is hungry for his first crown.
This is a battle between the incumbent and his heir apparent. Hamilton has evolved from upstart to undisputed F1 legend, winning six titles in a row. While Verstappen emerged into F1 as a teenage phenom and gradually knocked off his rough edges to convert raw talent into relentless speed.
While Mercedes is the favourite based on its recent domination of the sport, it endured a troubled three days of testing and starts the season on the back foot. Red Bull Racing, meanwhile, had three days of trouble-free running and ended up with the quickest lap time.
That makes Verstappen the favourite this weekend, but Mercedes will undoubtedly hit back, so we could be in for an epic season-long duel between the two fastest drivers on the planet.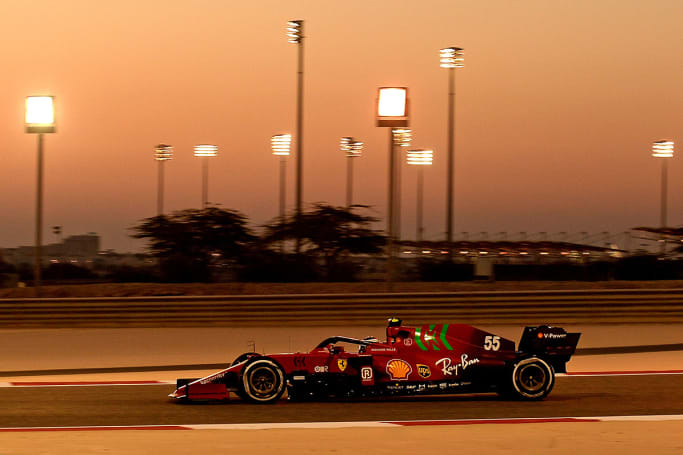 Can Ferrari comeback?
Obviously 2020 was a bad year for most people, and we'd all like to forget it. On the sporting front, Ferrari would definitely like to erase last year from memory.
After years of being Mercedes' closest challengers, the Italian squad fell apart last season, not only failing to win a race, but only scoring three podium finishes and dropping to sixth place in the constructors' championship, behind private outfits McLaren and Racing Point.
The team is now focused on rebuilding itself into a competitive force. To that end, four-time world champ Sebastian Vettel was let go after several years of decline and replaced by the younger Carlos Sainz Jr. He'll partner the highly touted Charles Leclerc to try and give Ferrari a new start and drive the team forward with what should be a competitive intra-team rivalry.
Aston Martin returns
Jettisoned from Ferrari, Vettel has found a new gig: leading Aston Martin back into F1 after a more-than-60-year absence. The British brand is now owned by Canadian businessman Lawrence Stroll, who is determined to make it a true rival to Ferrari, Porsche and company in the supercar market as well as on the racetrack. He also wanted to help his son's F1 career, and Lance Stroll will partner Vettel in the new factory-backed Aston Martin team.
It's not an all-new team though, simply a rebranding (and extra investment) into the team formerly known as Racing Point.
It was in good form in 2020, using a car dubbed the 'Pink Mercedes' (due to its paint job and seemingly copied Mercedes design) to win the Bahrain Grand Prix and claimed three podiums, which puts pressure on Vettel to keep the good form going and help Aston Martin claim an advantage over his former Italian team – both on and off the track.
Alonso, Alpine and the next Aussie F1 hopeful
F1 is obviously an addictive occupation, so it's no surprise to see some drivers hang around as long as they can. Former world champion Fernando Alonso tried to quit but couldn't stay away, rejoining the category after a two-year break.
The Spaniard will drive for Alpine, which is the former Renault team rebranded to help try and kickstart Alpine as a serious player in the performance world. Alonso is no stranger to Renault/Alpine, having driven for the team when he won his titles, but that was way back in 2005-06, so a lot has changed since then.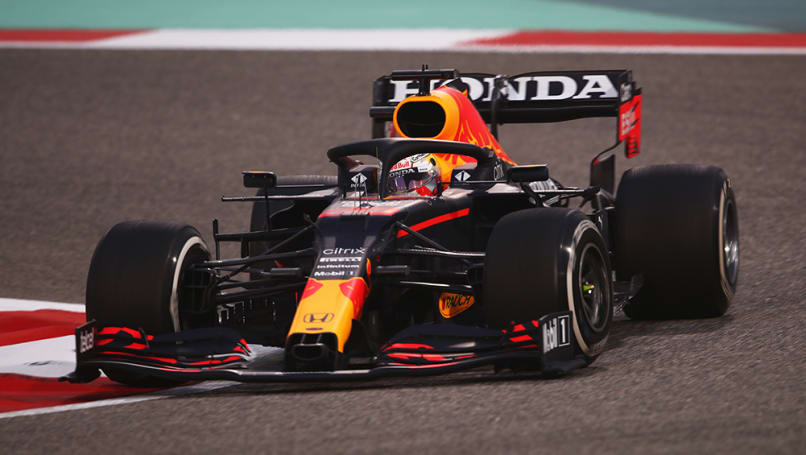 While Alonso is still as confident as ever (he recently said in an interview he believes he's better than Hamilton and Verstappen), the team is unlikely to have a winning car based on testing form.
His teammate, Esteban Ocon, will need a good season to cement his place as Alpine's star of the future, because there are a number of young drivers looking to replace him, including Australia's own Oscar Piastri.
Piastri won the Formula 3 championship in 2020 and has moved up to Formula 2 for this season. He's part of the Alpine Driver Academy and a starring rookie season could propel him into the sport's top category in 2022 (or, more likely, 2023).
Schumacher name returns
Michael Schumacher is one of the most successful F1 drivers in history, winning seven championships in his career. Tragically he was seriously injured in a skiing accident in 2013 and hasn't been seen in public since, with his family releasing very little information about his condition.
But the Schumacher name will return to F1 in 2021, with his son, Mick, graduating to the top echelon after winning the F2 crown last season.
Mick has carved a successful career for himself, being selected as part of Ferrari's junior driver program and winning in F3 as well to earn his F1 spot on merit and not using his surname.