The word around the paddock is that companies like Porsche and Audi are looking to make their way to F1; not to form teams, but instead as engine suppliers. This opens the door for more collaborations across the grid. This comes in the light of engine discussions for 2026.
ADVERTISEMENT
Article continues below this ad
For teams like McLaren, which drives a customer engine, this seems like an exciting prospect. With new engine regulations in the works, it could give McLaren a chance to expand beyond what they already have.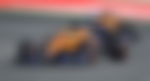 Having returned to a Mercedes engine this year, McLaren has been performing extremely well; the team sits third on the constructors' championship. However, the regulation changes and the introduction of the two marques are in the near future. What is effectively a new car for the team this season, will McLaren continue to stick to the safe option they have massively invested in?
ADVERTISEMENT
Article continues below this ad
Nonetheless, the idea of changing the last letter on the MCL35M to an 'A' or a 'P' does seem promising. The upcoming regulations look to change things within the sport.
Porsche & Audi plan to enter F1 only as engine suppliers. That means they have to find existing teams to run their engines. Those customers will each be treated like a semi works team (like Red Bull Honda). So I guess there will be enough interest.

— Tobi Grüner 🏁 (@tgruener) October 1, 2021
F1 engines five years from now
In Formula 1, there is always an eye kept on the future of the sport. As a result, F1, the FIA, and the manufacturers have agreed on new engine rules. Only if the plan goes through, will Porsche and Audi get the green light as manufacturers. Further, a new Red Bull-Volkswagen engine collaboration seems to be in the works.
ADVERTISEMENT
Article continues below this ad
The current MGU-H engine is to be scrapped. Established manufacturers Mercedes, Renault, and Ferrari wanted to retain the engine because of its advancements within hybrid engines. Although there is the risk of the MGU-H becoming obsolete as F1 looks to become sustainable; more precisely, electrical.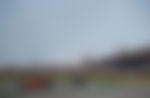 The same established manufacturers are willing to give up their experience if Volkswagen and other parties like Audi and Porshe make long-term commitments; at least five years. If this goes through, Audi and Porshe are sure to find themselves as a part of the sport.
ADVERTISEMENT
Article continues below this ad
This would mean that the two companies will share the costs, and will have double the benefit. Later, they could be promoted to semi-factory teams. As the customer engine teams have a lot to think about, the 2026 changes will surely shift the status quo.
Watch this story: Biggest Pitlane Mishaps Featuring Hamilton, Raikkonen & Verstappen